Licensed Real Estate Agency in Orlando, Kissimmee
Welcome to Property Management and Real Estate Agency – Mila Realty. Mila Realty is a fully licensed real estate agency and member of Osceola County Association of Realtors. We specialize in purchasing, selling, renting, and managing residential real estate in the Great Orlando Area, Florida. Our dedicated agents and brokerage's reputation is the right combination of unique market-knowledge and excellent negotiating skills that enables our real estate brokerage to get you the optimal price for any condo, townhouse, or house you plan to sell or buy in Orlando or Kissimmee area. Luxury Dr. Philips, Celebration, or Winter Park, downtown Orlando and Lake Eola, desirable Lake Nona, Baldwin Park, College Park, or surrounding neighborhoods are within our local area network. Mila Realty partners only with the lenders who keep their promises, the builders who offer custom new home experience and quality construction, and title companies that guarantee the home buying or selling process as smooth and enjoyable as possible for you and your family. Our knowledgeable property managers are here provide our client with the professionalism and integrity needed to ensure that homeowners feel secure whether we manage their valuable properties or lease them to the best qualified tenants.
Being into the field of Orlando & Kissimmee real estate for an extended period of time, we have a great knowhow of the local scenario of the Orlando real estate market. Our skilled real estate experts in Orlando aspire to add value in each and every aspect of your association with us. Be it property renting, buying selling, management, you can expect outstanding services at Mila Realty.
Our website www.milarealty.com is a free to use, and it is a highly efficient tool for all real estate needs of homeowners, potential buyers or sellers, and renters. Here you can search, compare, request showing, submit a payment, and much more. We are team of responsible and hard-working agents. This is the reason why we always on time to answer your call, email, or another request, and we are available 7 days a week for your convenience.
Our Team
Valentina Naumenko
Owner & Broker of Real Estate Agency – Mila Realty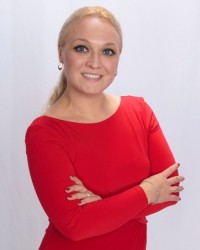 Valentina is the Owner and Broker of Real Estate Agency – Mila Realty. Valentina provides over 5 years of real estate experience. She has a background managing all types of privately owned properties such as single family homes, townhouses and condos, from brand new properties to assisting in renovating them. During the last 5 years, Valentina has been responsible for the renting and managing of hundreds of properties including vacation rentals. Valentina is the leader and provides the vision and business development concept for our organization. During her time as a team member for Keller Williams and Overton Realty, she has mastered real estate business. Her diversified experience and the constant hunt for excellence allowed Valentina to be ranked as a highly recommended selling or buying agent in the state of Florida for many years. Valentina holds a MBA in Organizational Behavior from University of Tartu. She is also fluent in Russian language.
Valentina enjoys spending time with her husband and friends. Her passion is the beach, travelling, studying, her dog, and she is being active in her community.
Steven Tavarez
Property Manager at Real Estate Agency – Mila Realty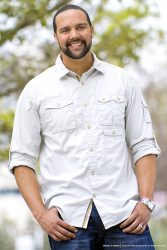 Steven is responsible for all facets of property management for the properties in our real estate firm. He has been in the property management field for 9 years. His role here is to serve as a connection between the home owner and tenants while providing strong customer service on both ends. With a strong background in Hospitality, he offers exceptional customer service to all of our clients. Steven's considerable expertise, experience, and skill are focused on maximizing our property owner's profitability while controlling risks and liability. He believes in making long lasting connections, and aims to ensure satisfaction of our client's real estate endeavour experience. With his administrative and property management qualifications, as well as his people skills, he makes an excellent addition to our team. Steven is fluent in Spanish language.
Steven enjoys spending times with his family, great Food, the Orlando Magic, and movies. He is always striving to continue his education in his career.
Aji Ratnaswamy
Realtor at Real Estate Agency – Mila Realty
Aji's priority is to deliver  honesty, integrity and patience to our client. He places his client's needs ahead of his own. His motto is: "Real Estate Service At Its  Best, and I Am At Your  Service!"
His hobbies are playing golf, listening and watching CNN  news, and spending quality time with family and friends.
He also enjoys volunteering at his children's schools, local churches, hospitals and shelters. Aji speaks Hindi and Malayalam.
Through an understanding of the community, its citizens and values Real Estate agency – Mila Realty remains the number one choice for Real Estate services in Orlando. We look forward to assisting you; contact us today!